Siemens S7 PLC – SIMATIC S7 PLC Programming
DMC has successfully implemented hundreds of project solutions using Siemens PLCs. We have extensive experience with all aspects of the SIMATIC development environment. From beginning your project in whatever IEC 61131-3 coding platform fits, through the PLC-SIM simulator, and all the way to your factory floor, we have the experience to complete your project on time and on budget.
Siemens S7 PLC Hardware Products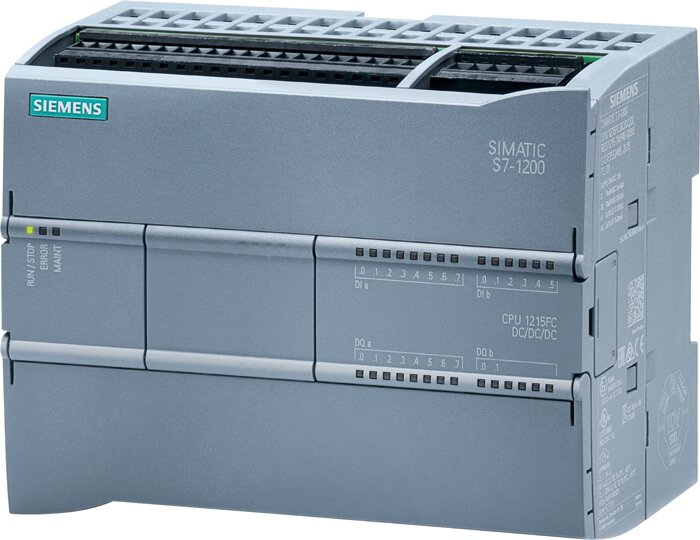 S7-200
S7-300
S7-300F (Safety/Failsafe)
S7-300T (Technology CPU)
S7-400
S7-400H (Redundant/High Availability)
S7-1200
S7-1200F (Safety/Failsafe)
S7-1500
S7-1500F (Safety/Failsafe)
S7-1500T (Technology CPU)
S5 & TI-505
WinAC – RTX (PC Based Control)
Wireless Safety & SCALANCE Networking
SIMATIC IOT2000 Product Series (IOT2020/2040)
Siemens Software Products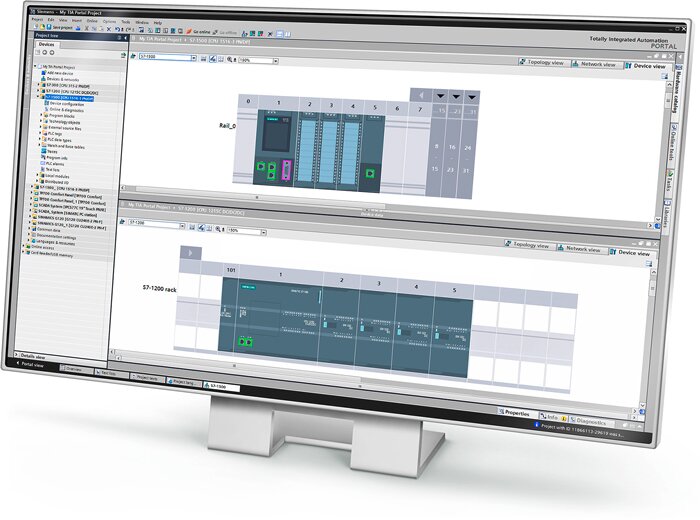 TIA Portal
WinCC
WinCC Open Architecture (OA)
WinCC Basic/Comfort/Advanced
WinCC Professional
SIMATIC IT
SIMOTION
Step 7
We have a large library of reusable code established that we can bring to your project. Contact DMC to help you design your new Siemens PLC system, upgrade your old system, or debug and maintain your current system.
Siemens PROFINET Ethernet Protocol and Network Configuration

PROFINET is an Ethernet protocol for industrial networking that uses Siemens hardware. PROFINET is one of the choice Ethernet standards in PLC automation: it maintains a universal, wireless communication protocol for all applications. As a method of device-to-device communication, PROFINET acts as the controller of the system in order to talk to the other devices that are part of the system, such as remote IO racks, VFDs and other third-party devices. From standard PLC to PLC communication to motion control applications, the PROFINET industrial Ethernet network ensures optimal performance and equipment independence for all of your machines.
PROFIBUS and PROFINET Integration
PROFIBUS is Siemens' original fieldbus: PROFINET combines PROFIBUS and Ethernet ensuring more flexible and efficient machine processes.
Siemens PCS7 and Siemens Distributed Control System (DCS) Services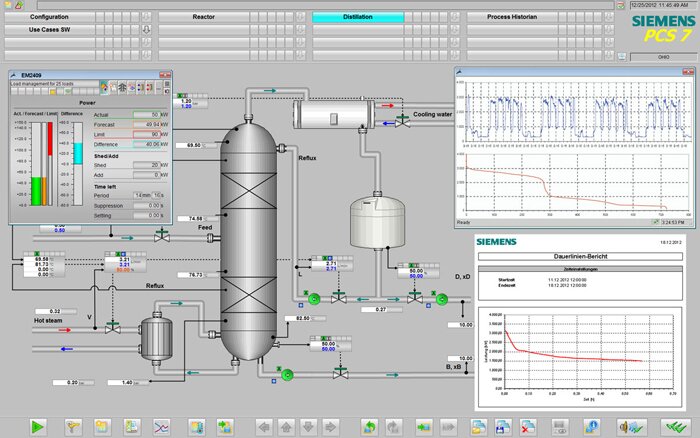 Siemens SIMATIC PCS7 is a distributed control system (DCS) designed for large-scale industrial automation and production processes in manufacturing and processing plants. With flexible and scalable architecture, PCS7 can easily be integrated into an existing environment.
DMC has an expert team of Siemens Certified Professionals who are proficient in complex PLC programming and distributed control systems. Our team offers the following Siemens PCS7 and Siemens DCS services:
PLC programming
HMI programming and integration
Distributed system design
Process control
System monitoring
Plant OS (Operating System)
Siemens Control Systems Hardware and Software
DMC is experienced with the following hardware and software:
SIMATIC WinCC
SIMATIC Process Historian
S7-400
PROFIBUS
PROFINET
Industrial Ethernet
Siemens PLC is widely used in  metallurgy, chemical industry, printing production lines and other applications fields.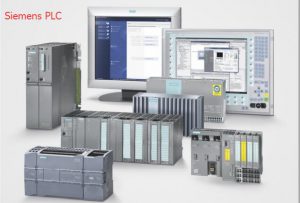 It has compact size, fast speed, standardized, with network communication capabilities, more powerful, and high reliability advantages.
Mini PLC S7-200
Micro PLC S7-300
Modular PLC S7-400
Standard Structured Module Design,each module mutual independence.
while mounted on fixed rail,and then make one completely system. therefore, Siemens PLC has a compact size and easy installation.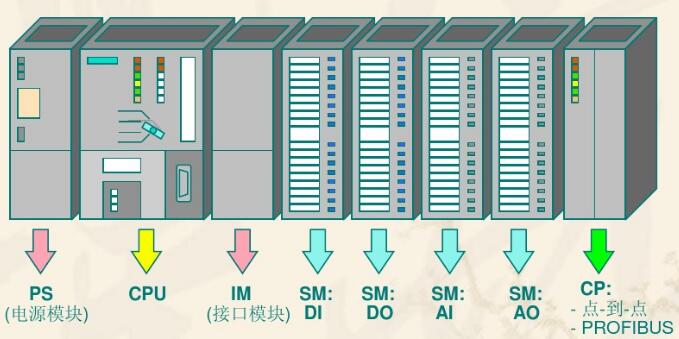 Please check the below pictures, maybe you can know the structure better.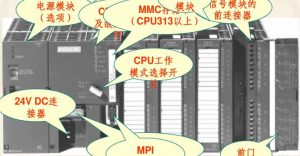 the diagram of Siemens PLC mounted rail.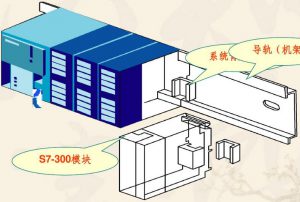 Want to buy best parts with a competitive price? Please check it with us!we will response you in 24 hours!
because the models below are popular, we have in large stock! . we can send it fast.
CPU
6ES7312-5BF04-0AB0
SIMATIC S7-300, CPU 312C COMPACT CPU WITH MPI, 10 DI/6 DO, 2 FAST COUNTERS (10 KHZ),
6ES7314-6CH04-0AB0
SIMATIC S7-300, CPU 314C-2 DP COMPACT CPU WITH MPI, 24 DI/16 DO, 4AI, 2AO, 1 PT100, 4 FAST COUNTERS (60 KHZ),
6ES7315-2AH14-0AB0
SIMATIC S7-300, CPU 315-2DP CPU WITH MPI INTERFACE INTEGRATED 24 V DC POWER SUPPLY 256 KBYTE WORKING MEMORY 2. INTERFACE DP-
6ES7315-2EH14-0AB0
SIMATIC S7-300 CPU 315-2 PN/DP, CENTRAL PROCESSING UNIT WITH 384 KBYTE WORKING MEMORY
DI
6ES7321-1BH02-0AA0
SIMATIC S7-300, DIGITAL INPUT SM 321, OPTICALLY ISOLATED, 16DI, 24 V DC, 1 X 20 PIN
6ES7321-1BL00-0AA0
SIMATIC S7-300, DIGITAL INPUT SM 321, OPTICALLY ISOLATED 32DI, 24 V DC, 1 X 40 PIN
DO
6ES7322-1BF01-0AA0
SIMATIC S7-300, DIGITAL OUTPUT SM 322, OPTICALLY ISOLATED, 8 DO, 24V DC, 2A, 1 X 20 PIN
6ES7322-1BH01-0AA0
SIMATIC S7-300, DIGITAL OUTPUT SM 322, OPTICALLY ISOLATED, 16 DO, 24V DC, 0.5A, 1 X 20 PIN SUM OF OUTPUT CURRENTS 4A/GROUP (8A/MODULE)
6ES7322-1BL00-0AA0
SIMATIC S7-300, DIGITAL OUTPUT SM 322, OPTICALLY ISOLATED, 32DO, 24V DC, 0.5A, 1 X 40 PIN, SUM OF OUTPUT CURRENTS 4A/GROUP (16A/MODULE)
DI DO
6ES7323-1BH01-0AA0
SIMATIC S7-300, DIGITAL MODULE SM 323, OPTICALLY ISOLATED, 8 DI AND 8 DO, 24V DC, 0.5A AGGREGATE CURRENT 2A, 1X20 PIN
6ES7323-1BL00-0AA0
SIMATIC S7-300, DIGITAL MODULE SM 323, OPTICALLY ISOLATED, 16 DI AND 16 DO, 24V DC, 0.5A, AGGREGATE CURRENT 4A, 1X40 PIN
AI
6ES7331-7KF02-0AB0
SIMATIC S7-300, ANALOG INPUT SM 331, FLOATING, 8AI, RESOLUTION 9/12/14 BITS, U/I/THERMOCOUPLE/RESISTANCE ALERT, DIAGNOSTICS; 1X20PIN REMOVE/INSERT W. BACKPLANE BUS
AO
6ES7332-5HF00-0AB0

SIMATIC S7-300, ANALOG OUTPUT SM 332, OPTICALLY ISOLATED, 8 AO, U/I; DIAGNOSTICS; RESOLUTION 11/12 BITS, 40 PIN, REMOVE/INSERT W. ACTIVE, BACKPLANE BUS

6ES7360-3AA01-0AA0
SIMATIC S7-300,INTERFACE MODULE IM 360 IN CENTRAL RACK FOR CONNECTING MAX. 3 EXPANSION RACKS, WITH K-BUS
6ES7361-3CA01-0AA0
SIMATIC S7-300,INTERFACE MODULE IM 361 IN EXPANSION RACK FOR CONNECTING TO CENTRAL RACK (IM360),24 V DC SUPPLY VOLTAGE, WITH K-BUS
6ES7390-1AE80-0AA0
SIMATIC S7-300, RAIL L=480MM
6ES7390-1AF30-0AA0
SIMATIC S7-300, RAIL L=530MM
6ES7392-1AJ00-0AA0
SIMATIC S7-300, FRONT CONNECTOR FOR SIGNAL MODULES WITH SCREW CONTACTS, 20-PIN
6ES7392-1AM00-0AA0
SIMATIC S7-300,FRONT CONNECTOR WITH SCREW CONTACTS, 40-PIN
2711P-RP8D
MODULE DATA
Product Selection
PanelView Plus 6
Flash/Ram
80 MB Non Volatile storage for applications
Power
DC Input
Operating System
Windows CE 6.0
OPTIONS
Options
No Options
Additional Details
Model
Standard Features
Power Supply
18-30 V DC
https://www.industry-mall.net/wp-content/uploads/2023/09/2711P-1-2.jpg
409
499
Sales
https://www.industry-mall.net/wp-content/uploads/2017/07/aotewell.net-logo4.png
Sales
2023-09-27 09:03:20
2023-09-27 09:03:21
ALLEN-BRADLEY 2711P-RP8D
6SL3330-1TE41-8AA3
Product
Article Number (Market Facing Number)
6SL3330-1TE41-8AA3
Product Description
SINAMICS S120 basic line module 380-480V 3AC, 50/60 Hz, 1880A Output: 510-650 V DC Type rating: 900kW Built-in unit IP00 design CIM Internal air cooling incl. DRIVE-CLiQ cable
Product family
SINAMICS S120
Warranty
1 YEAR
Output frequency for
V/f control
Net Weight (kg)
320,000 Kg
Packaging Dimension
Country of origin
Germany
Quantity Unit
1 Piece
Packaging Quantity
1
https://www.industry-mall.net/wp-content/uploads/2023/09/6SE70-4-1.jpg
1920
1440
Sales
https://www.industry-mall.net/wp-content/uploads/2017/07/aotewell.net-logo4.png
Sales
2023-09-27 08:07:34
2023-09-27 08:07:39
SIEMENS SINAMICS S120 basic line module 6SL3330-1TE41-8AA3 900kW 1880A
6SL3330-1TE41-8AA3
Product
Article Number (Market Facing Number)
6SL3330-1TE41-8AA3
Product Description
SINAMICS S120 basic line module 380-480V 3AC, 50/60 Hz, 1880A Output: 510-650 V DC Type rating: 900kW Built-in unit IP00 design CIM Internal air cooling incl. DRIVE-CLiQ cable
Product family
SINAMICS S120
Warranty
1 YEAR
Output frequency for
V/f control
Net Weight (kg)
320,000 Kg
Packaging Dimension
Country of origin
Germany
Quantity Unit
1 Piece
Packaging Quantity
1
https://www.industry-mall.net/wp-content/uploads/2023/09/6SE70-2.jpg
800
600
Sales
https://www.industry-mall.net/wp-content/uploads/2017/07/aotewell.net-logo4.png
Sales
2023-09-27 07:57:01
2023-09-27 07:57:03
SIEMENS SINAMICS S120 basic line module 6SL3330-1TE41-8AA3 900kW 1880A